On the Bench: Legacy MacBook Repair
Sep 04, 2020 | 08:25 AM | Filed in:
OTB (On the Bench)
8/14/2017 | On the bench

A White MacBook which is almost ten years old. This beloved portable computer experienced an unfortunate liquid spill. The client has a significant investment in the data and the app only runs on older units. So...we have been tasked with bringing this computer back to life! Installing a replacement logic board, reconnecting heat sink, video, wifi, drives, speakers and power. If it boots and passes diags, we'll order a new top case. Our client trusts Jefferson Consulting to get the job done right!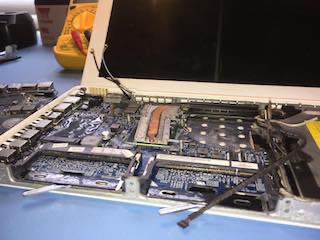 And… It's ALIVE!