Lead Consultant Earns CWT Certification
May 11, 2018 • Filed in:
Business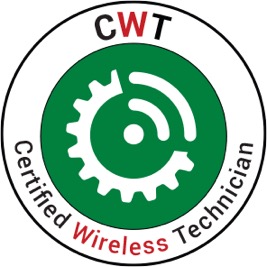 Lead Consultant and System Analyst Davis Jefferson has earned the designation
Certified Wireless Technician
, by the
Certified Wireless Network Professionals
organization in Durham, NC.
Established in 1999, CWNP has been at the forefront of IT certification and the industry standard for vendor-neutral Enterprise Wi-Fi certification and training. According to the CWNP website, the Certified Wireless Technician (CWT) is an individual who can install Access Points (APs) based on a design document, configure the AP for initial operations and ensure connectivity. The individual can troubleshoot basic problems and assist users in-person or through remote communications in problem resolution. This individual is not responsible for WLAN design, analysis or security design; however, the CWT should be able to gather information from a design specification document to properly configure an AP, client software, and troubleshoot individual connection issues.
CWT also meets the third-party networking certification requirement for members of the Apple Consultants Network. Davis is currently pursuing a
Network + certification
from
CompTIA
.
"For me, this is a formality," said Davis, also the president of Jefferson Consulting Associates LLC, "but for the company and our customers, these certifications are further demonstration of our knowledge and experience. I'm looking forward to the process, and who knows - I might learn something new." Davis also pointed out that "professional education, and constantly staying on top of industry trends, are important to keeping our consultants sharp, so that we can provide the best service and advice to our clients. This is what we mean when we call ourselves 'best-of-breed.'"